About Newmarket Community Partners
Newmarket Community Partners is a 501(c)3 non-profit organization dedicated to the economic growth and revitalization of the Boston Newmarket District. We provide financial support to and partnerships with community organizations to enhance the region's prosperity and provide a better quality of life to those living and working in the Newmarket area.
The leadership team of Newmarket Community Partners is comprised of a Board of five directors. As leaders in the community, our Board members offer a variety of perspectives and provide a wide spectrum of expertise to the organization. Their efforts maximize the effectiveness of Newmarket Community Partners and ensure its activities are aligned with our objectives.
Board Members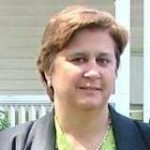 Susan Sullivan – Executive Director of both Newmarket Community Partners, Inc. and the Newmarket Business Association. Sue is also President of STB Solutions, a full service consulting firm that provides operational and marketing/sales consulting services to private businesses and economic development assistance to cities and towns. In addition, she is member and past Chair of the Hingham Development Industrial Commission and is a Board Member of the New England Center for Arts & Technology (NECAT), the Orchard Garden Pilot School, and St. Paul Elementary School in Hingham, MA. For almost 30 years, Sue has been the constant voice in the City of Boston for job creation and enhanced quality of life for those in need through the growth and vibrancy of industrial businesses providing good jobs in close proximity to the neighborhoods that need those jobs.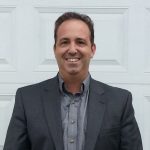 Michael Rothschild – Principal of Abbott Realty, LLC, a Commercial Real Estate Investment company that owns and operates commercial and industrial investment properties in Greater Boston. Michael is also the Managing Partner of Rothschild Capital, LLC, a real estate investment firm that focuses on preferred equity positions in middle market (2-20M) commercial real estate syndications. In addition, he is a co-founder and Managing Director for MetroWest Precious Metals, LLC, a full service investment grade precious metals dealer offering trading, storage, and lending. Formerly through Abbott Rentals and Sales and now through Abbott Realty, Michael has a life-long and multi-generational attachment to the area with a passion for preserving and growing the Industrial base of the area.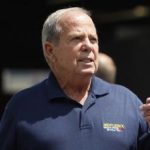 Brian Maloney – Owner and President of Middlesex Truck & Coach, Brian is, in many ways, the epitome of the typical Newmarket business owner. A graduate of Georgetown University with an MBA from Boston College, Brian took a hobby and turned it into a flourishing business. In 1986, Middlesex Truck was named the recipient of the prestigious Greater Boston Chamber of Commerce Small Business of the Year Award. In giving this award, the Chamber talked about Brian's commitment to hiring employees from the surrounding neighborhood and his efforts to make the neighborhood a better place. Vice President of the Newmarket Business Association, Brian is also Chairman of the Contributions Committee, donating funds to assist many of the association's local non-profit partners and has been an active supporter of the Samuel Mason Pilot School. Brian continues to work to make the neighborhood a better place and his commitment to the area is steadfast.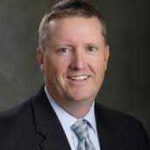 Raymond E. Lofstrom, CPA, is a principal at O'Connor & Drew, P.C. With a  focus on the automotive industry, he also has expertise in manufacturing, construction, and foodservice distribution. Ray supports a wide range of clients with accounting, auditing and tax services.  A member of several area Chambers of Commerce, Ray on the Finance Board of the Town of Bridgewater, and is active in the Caring for Our Community initiative associated with South Shore Hospital. Ray is passionate about the revitalization of the Newmarket area.