About Newmarket Community Partners
Newmarket Community Partners is a 501(c)3 non-profit organization dedicated to the economic growth and revitalization of the Boston Newmarket District. We provide financial support to and partnerships with community organizations to enhance the region's prosperity and provide a better quality of life to those living and working in the Newmarket area.
The leadership team of Newmarket Community Partners is comprised of a Board of five directors. As leaders in the community, our Board members offer a variety of perspectives and provide a wide spectrum of expertise to the organization. Their efforts maximize the effectiveness of Newmarket Community Partners and ensure its activities are aligned with our objectives.
Board Members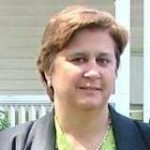 Susan Sullivan – Executive Director of both Newmarket Community Partners, Inc. and the Newmarket Business Association. Sue is also President of STB Solutions, a full service consulting firm that provides operational and marketing/sales consulting services to private businesses and economic development assistance to cities and towns. In addition, she is member and past Chair of the Hingham Development Industrial Commission and is a Board Member of the New England Center for Arts & Technology (NECAT), the Orchard Garden Pilot School, and St. Paul Elementary School in Hingham, MA. For almost 30 years, Sue has been the constant voice in the City of Boston for job creation and enhanced quality of life for those in need through the growth and vibrancy of industrial businesses providing good jobs in close proximity to the neighborhoods that need those jobs.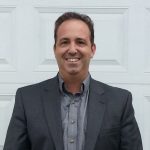 Michael Rothschild – Principal of Abbott Realty, LLC, a Commercial Real Estate Investment company that owns and operates commercial and industrial investment properties in Greater Boston. Michael is also the Managing Partner of Rothschild Capital, LLC, a real estate investment firm that focuses on preferred equity positions in middle market (2-20M) commercial real estate syndications. In addition, he is a co-founder and Managing Director for MetroWest Precious Metals, LLC, a full service investment grade precious metals dealer offering trading, storage, and lending. Formerly through Abbott Rentals and Sales and now through Abbott Realty, Michael has a life-long and multi-generational attachment to the area with a passion for preserving and growing the Industrial base of the area.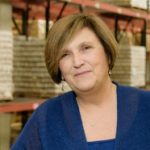 Catherine D'Amato – President and CEO of The Greater Boston Food Bank. Catherine's passion for ending hunger was instilled in her from an early age by her Italian-immigrant father who never turned away a hungry person in need from his modest restaurant in Redding, California. A trailblazer and leader in food banking for 38 years, D'Amato has headed up The Greater Boston Food Bank (GBFB) since 1995.Under her guidance, GBFB's food distribution has increased from the equivalent of 6.6 million to more than 50 million healthy meals annually through a network of 530 member food pantries, meal programs and shelters across Eastern Massachusetts.
In addition to serving on the Board of NCP, Catherine currently serves on the boards of Eastern Bank, the Massachusetts Food Association, the Forsyth Institute, and the Equality Fund at the Boston Foundation. A former board member of the Federal Reserve Bank of Boston and Basic Health International, D'Amato is an emeriti board member of the Boston Foundation and Feeding America. D'Amato is also a guest lecturer at the MIT Sloan School of Management, Simmons College, UMass Boston, UMass Amherst and Boston University.

John Marston , Eastern Bank, Senior Vice President of Commercial Banking of Eastern Bank Boston and the   former President of Newmarket Business Association, John now serves as Chairman of the Board.  A graduate of Boston College with a degree in history and a strong accounting background, John's principal expertise is working closely with closely held companies.  He has taken a keen interest in job creation/retention in low to moderate income communities, as evidenced by his involvement with several other community organizations where he also serves as a Board Chairman or member including New England Center for Children, Boston Local Development Corporation, the COMPASS School, SBANE (Smaller Business Association of New England), and City Year.  John has received numerous awards for his work including the Cheverus High School 2009 Magis Award for lifetime community service and the Boston Chamber of Neighborhood Commerce Small Business Advocate award.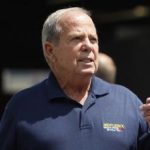 Brian Maloney – Owner and President of Middlesex Truck & Coach, Brian is, in many ways, the epitome of the typical Newmarket business owner. A graduate of Georgetown University with an MBA from Boston College, Brian took a hobby and turned it into a flourishing business. In 1986, Middlesex Truck was named the recipient of the prestigious Greater Boston Chamber of Commerce Small Business of the Year Award. In giving this award, the Chamber talked about Brian's commitment to hiring employees from the surrounding neighborhood and his efforts to make the neighborhood a better place. Vice President of the Newmarket Business Association, Brian is also Chairman of the Contributions Committee, donating funds to assist many of the association's local non-profit partners and has been an active supporter of the Samuel Mason Pilot School. Brian continues to work to make the neighborhood a better place and his commitment to the area is steadfast.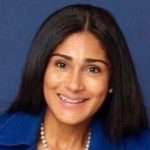 Saritin Rizzuto – Vice President of Emerging Populations & Community Relations, Metro Credit Union. Rizzuto joined Metro Credit Union in 2007. Prior to joining Metro, Saritin worked in several different roles in the non-profit sector helping individuals in need, including Director of Outreach & Organizing at HarborCOV and Hotline Coordinator at Casa Myrna. She has been recognized many times for her contributions in the non-profit world, including as a recipient of the Community Professional of the Year Award from the Chelsea Collaborative, the Chelsea Chamber of Commerce President's Award, the Community Social Capitalist Award, the Business Person of the Year All Chelsea Award, The 100 Most Influential People in the Latino Community, the Credit Union Hero Award, the Domestic Violence Task Force Public Service Award, the All American City Award, and the Chelsea Rotarian of the Year Award.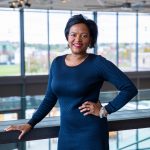 Linda Dorcena Forry – Vice President of Diversity, Inclusion & Community, Suffolk Construction Company.  Before joining Suffolk Construction Company, Linda represented the 12th Suffolk District in the Massachusetts House of Representatives from 2005-2013 and the 1st Suffolk District in the Massachusetts Senate from 2013-2018. Linda received her Masters in Public Administration from Harvard University's Kennedy School of Government. Linda also sits on the board of the New Commonwealth Racial Equity & Social Justice Fund and the Beth Israel Deaconess Medical Center Trustee Advisory Board, and is a Trustee of Eversource Energy and of the Edward M. Kennedy Institute for the United States Senate.